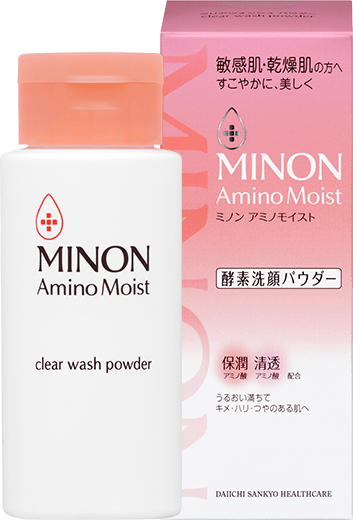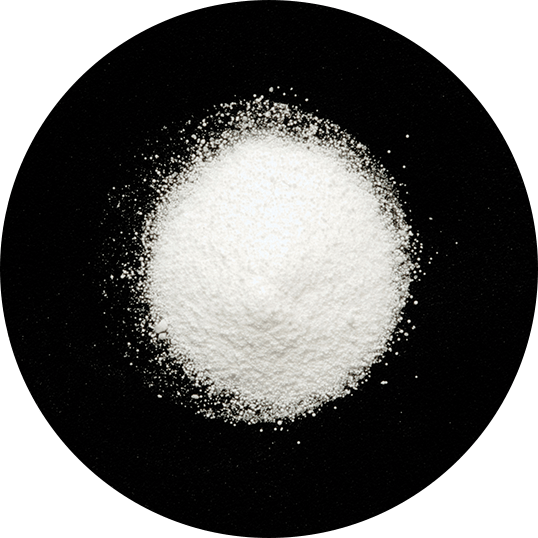 Cleansing Care
Clear Wash Powder
Enzyme Cleansing Powder
Product Name: MINON AminoMoist CP
Recommended Use: Once or twice a week (morning or night) 35g
Gently removes areas of dry, rough, and stiff skin that concern you.
Special care for facial cleansing which may also be used on sensitive skin.
Removes old keratin that cause roughness and stiffness of your face while still washing your face.
Prepares your skin for the products to be used afterwards to work better and makes your skin feel smooth.
ZEA MAYS (CORN) STARCH , SODIUM LAUROYL GLUTAMATE , SODIUM C14-16 OLEFIN SULFONATE , SODIUM COCOYL ISETHIONATE , TALC , MALTITOL , SODIUM POLYACRYLATE , PROTEASE , SILICA , WATER , DIPOTASSIUM GLYCYRRHIZATE , SODIUM CITRATE , TRISODIUM PHOSPHATE , CARNOSINE , DIPEPTIDE-15(GLYCYL GLYCINE) , LYSINE HCL , LEUCINE , SODIUM PCA , SODIUM LACTATE , ARGININE , ASPARTIC ACID , PCA , GLYCINE , ALANINE , PHYTOSTERYL/OCTYLDODECYL LAUROYL GLUTAMATE , SERINE , VALINE , ISOLEUCINE , THREONINE , PROLINE , GLYCERIN , 1,2-HEXANEDIOL , HISTIDINE , PHENYLALANINE , HYDROGENATED LECITHIN , POLYGLYCERYL-10 LAURATE , UBIQUINONE
Wet your skin and take a suitable amount (size of about one teaspoon) on a clean palm.
Gradually add water and mix with powder to create a foam until mixture becomes a cream type foam.
Wash by spreading the foam over the entire skin surface.
After that, rinse thoroughly with lukewarm water.
It can be used for the body. It can be encouraged for use for décolleté (neckline area), back, elbows, knees, and instep.
You can use it every day but the aim is once or twice a week.
Skin Care Tips
When the amount of skin moisture is insufficient, the body's ability to naturally peel off old keratin as "dirt" tends to decline. When normal turnover processes do not function well and old keratin remains, the skin around your mouth and nose become so rough, stiff and dry, because the lotion cannot be absorbed by the skin. Instead of forcefully trying to peel off the old skin, we recommend using Clear Wash Powder to remove the old skin gently, while still remaining effective enough in removing dirt and unclogging pores.