Home>
Moist Whitening Milk Mask
Product LineupSpecial care focusing on moisture retention
for dry or sensitive skin.

Protection Care
Moist Whitening Milk MaskProduct Name: MINON AminoMoist WFMWhitening Facial MaskQuasi-drugs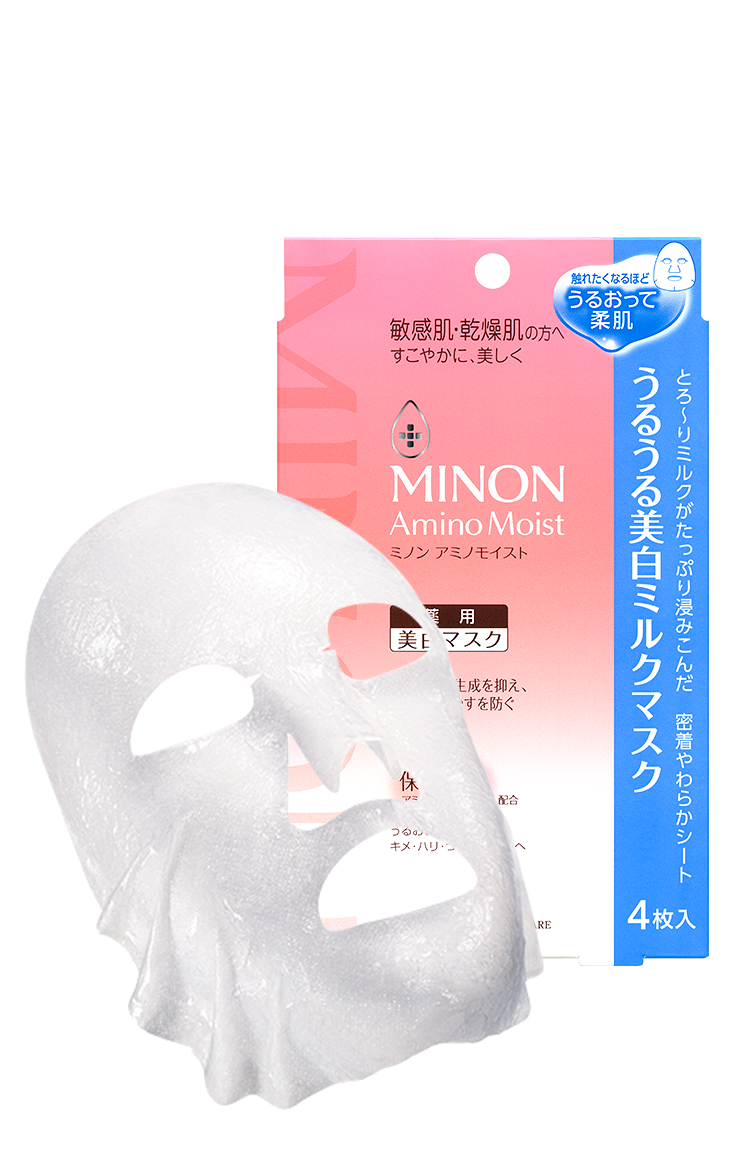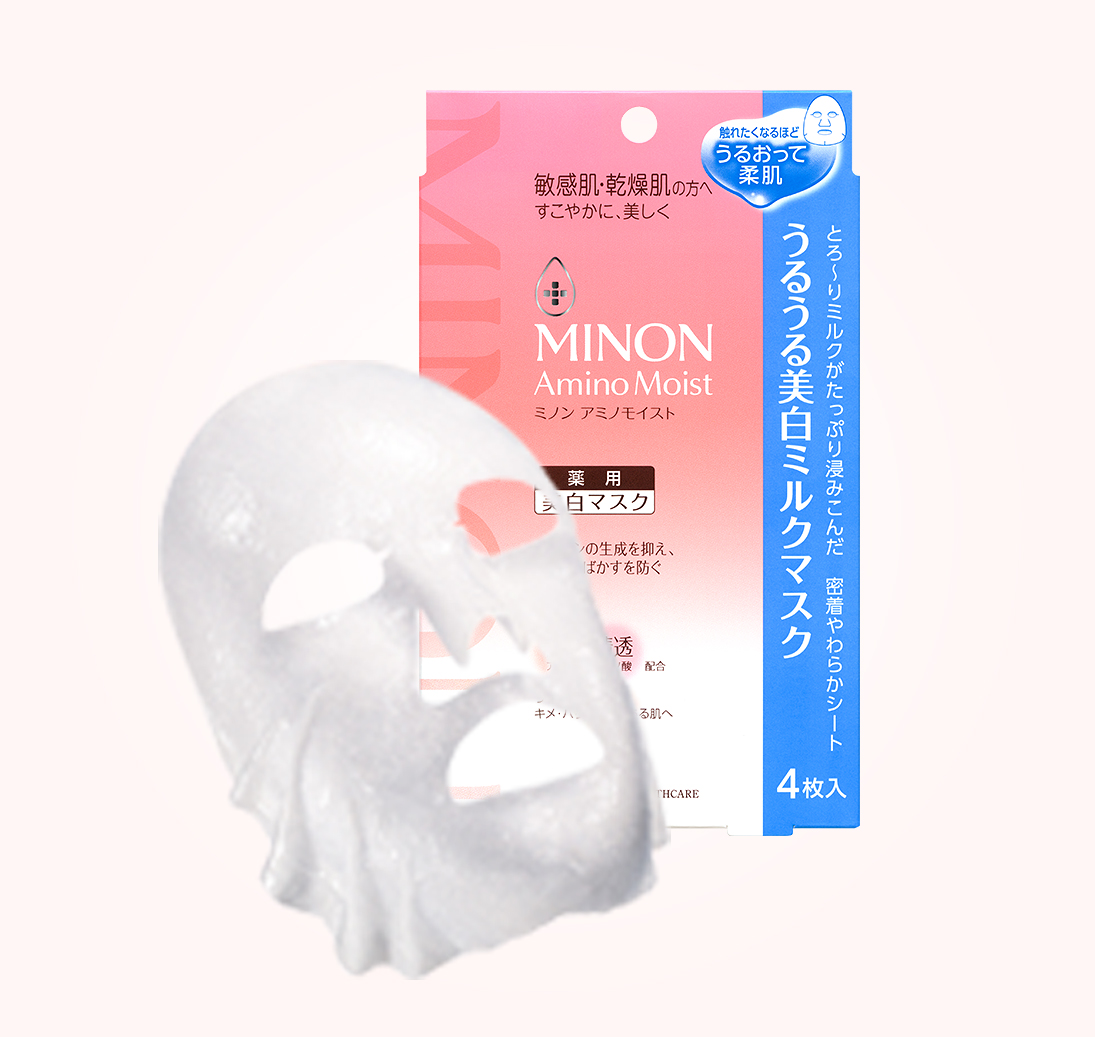 Product Features
Cares for rough skin and whitens skin at the same time
Full of rich milky essence for a soft and clear skin Whitening: Inhibits the formation of melanin and prevents spots and freckles.
A combination of anti-inflammatory*1 and whitening ingredients*2: Prevents skin from drying out, as well as the formation of rough skin and spots.
Soft sheet is packed with an exceptional concentration of milky essence clings to your skin prevents dripping.
Emollient moisturizing effect conditions rough skin into a smoother and softer textured skin.
※1 DIPOTASSIUM GLYCYRRHIZATE
※2 ASCORBYL GLUCOSIDE
*The ingredient list is written in English.
20mL x 4sheets
Directions for use
1. After applying lotion on your skin, take out mask from package and spread it out.
After taking out the mask from the package, open up the top and bottom of the folded mask and then unfold the sides.
*Although the sheet mask is thin and difficult to spread out, it is soaked in creamy beauty essence.
2. After aligning mask to the area around the eyes, adjust mask position of forehead and mouth to match and then place it on to entire face.
3. Remove the mask after 10–15 minutes. Spread the remaining milky essence over your skin using your palms.
Product Contents

(Image)

Skin Care Tips

During the mask session, if you apply the excess gel from package over on top of the mask blending it into the skin, it will improve the results. Remove the mask after 10–15 minutes. Spread the remaining milky essence over your skin using your palms. The extra essence can be wiping your neck and body gently, as your face care is completed. You may end your skin care at this point, but please apply your preferred milky lotion and cream afterwards