Product LineupMake a fluffy lather and apply it onto your skin as if you were wrapping your face with the lather. Your skin will not become stiff after washing.

Cleansing Care
Gentle Wash WhipProduct Name:MINON AminoMoist WFbFoam-Type Face Wash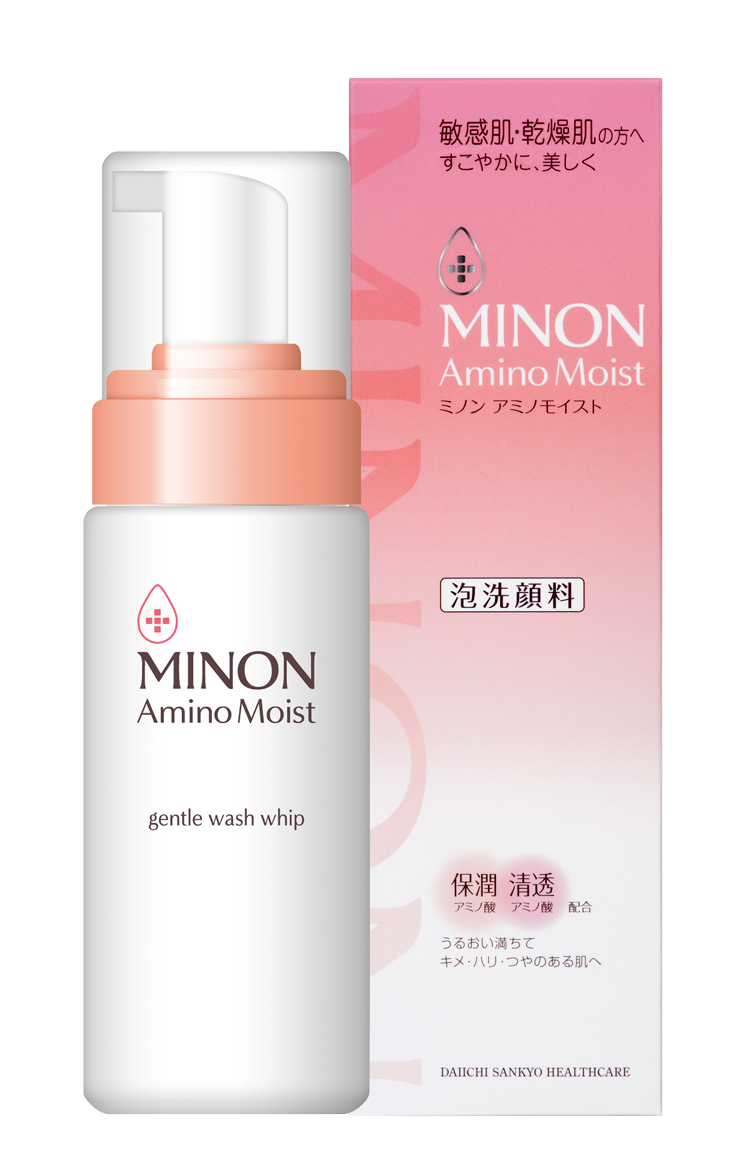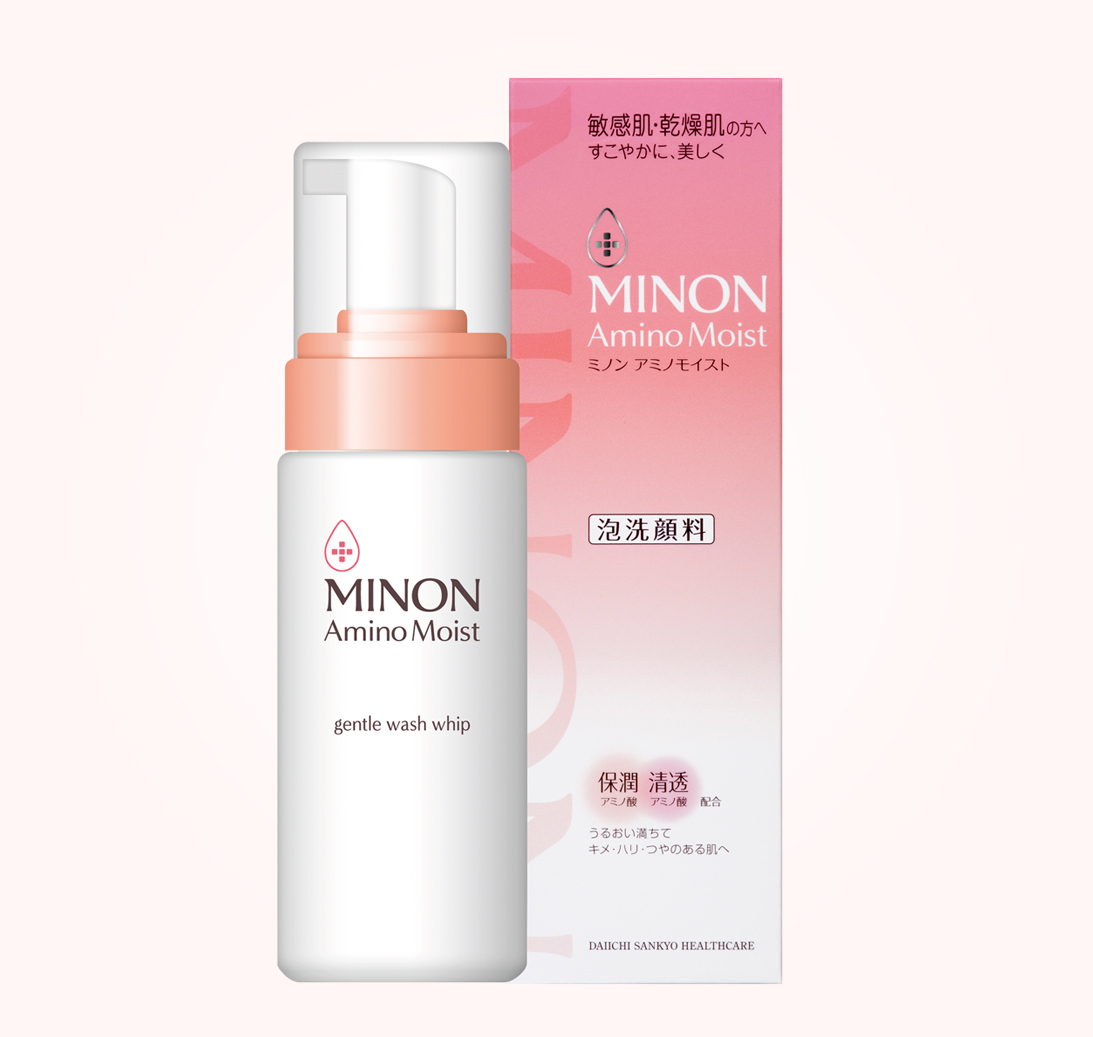 Product Features
The moisturizing cleansing foam will protect the delicate skin and its barrier function while cleaning skin
Convenient foam type for busy mornings
Contains plant-derived amino acid cleaning ingredients
Locks in moisture, keeping your skin smooth and moist
*The ingredient list is written in English.
Product Volume: 150mL
Amount enough to last approximately 40 days
Refill Volume: 130mL
Amount enough to last approximately 34 days
Directions for use
1. Wet your face and pump out a suitable amount (2–3 squirts) into your clean palm.
2. Wash your face by spreading the foam over your entire face.
3. After that, rinse your face thoroughly with lukewarm water.
*When using for the first time, push down on the pump several times until the contents start coming out.
Product Contents

Amount to use: 2–3 pumps

Skin Care Tips

When washing your face, the order in which you cleanse your face becomes very important. If you wash parts with a lot of sebum (forehead → chin → cheeks → around the eyes), you can remove the dirt while still protecting the moisture balance of your bare skin. Also, rinsing is important to ensure that no facial cleansing agents remain around the face (i.e., the hairline). However, be careful of scrubbing or rinsing with very hot water because this can cause deterioration of the barrier function, resulting from washing away the moisturizing ingredients that should remain on the skin. Let's review not only about the face wash but also how to properly wash your face.