Product LineupRich milky lotion easily seeps into skin that you may become addictive on the moisturizing feeling it generates.

Protection Care
Moist Charge MilkProduct Name: MINON AminoMoist MMaMoisturizing Milk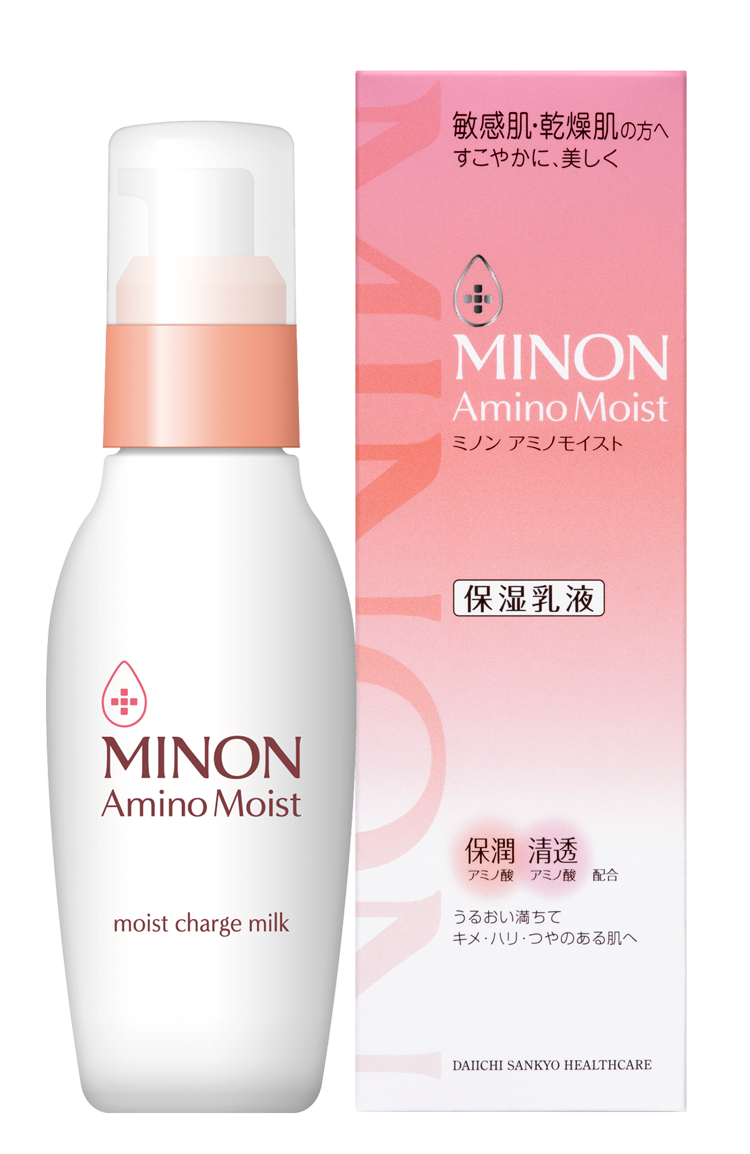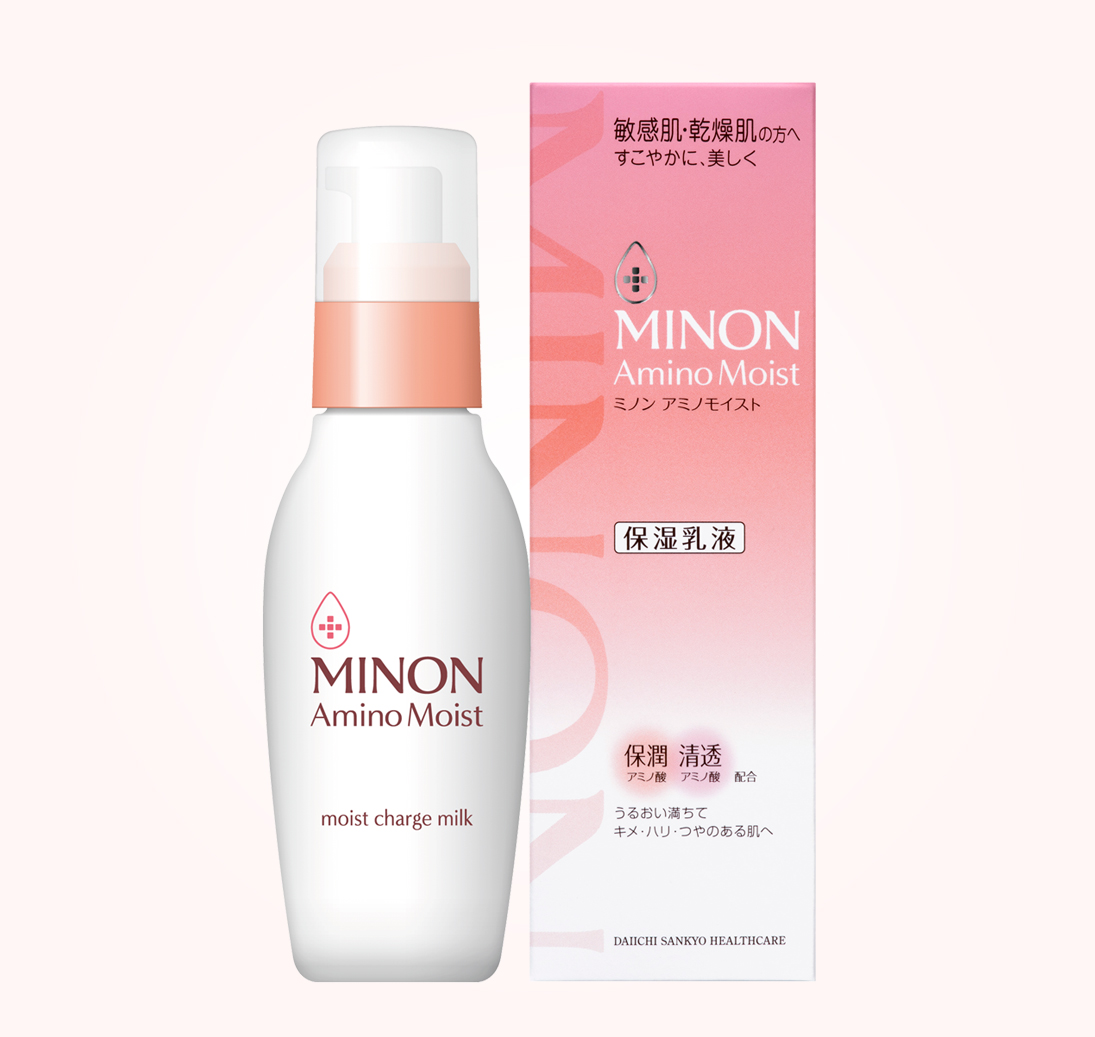 Product Features
This skin milk spreads well, seeps easily and quickly into your skin and retains the moisture.
With a rich texture but without any stickiness.
Seeps into stratum corneum which tend to become stiff from dryness and makes your skin smooth and soft.
*The ingredient list is written in English.
100g: Amount enough to last
approximately 66 days
Directions for use
1. After preparing your skin with lotion, pump out a suitable amount (1-2 squirts) into your clean palm.
2. Gently spread the foam evenly over the entire face.
*Use the balls of your fingers to apply it to soak it into your forehead, chin, and around your eyes and mouth, without leaving out any areas where lotion is not applied.
* When using for the first time, push the pump several times until the contents start coming out.
Product Contents

Amount to use: 1-2 squirts

Skin Care Tips

It is convenient to have a "spare milky lotion" kept at the office or in lockers. For example, when one's eye make-up is, ruined, you can put lotion onto a cotton swab from the palm of your hand and spread the lotion by moving your hands in a circular motion on the part of your face that you want to wipe off ruined eye make-up. You can deep clean your face but still have your skin feel moisturized.
Please add the cream if you are not satisfied with using milky lotion beyond day care.