Home>
Moist Essential Mask
Product LineupSpecial care focusing on moisture retention
for dry or sensitive skin.

Protection Care
Moist Essential MaskProduct Name: MINON AminoMoist FMaMoisturizing Facial Mask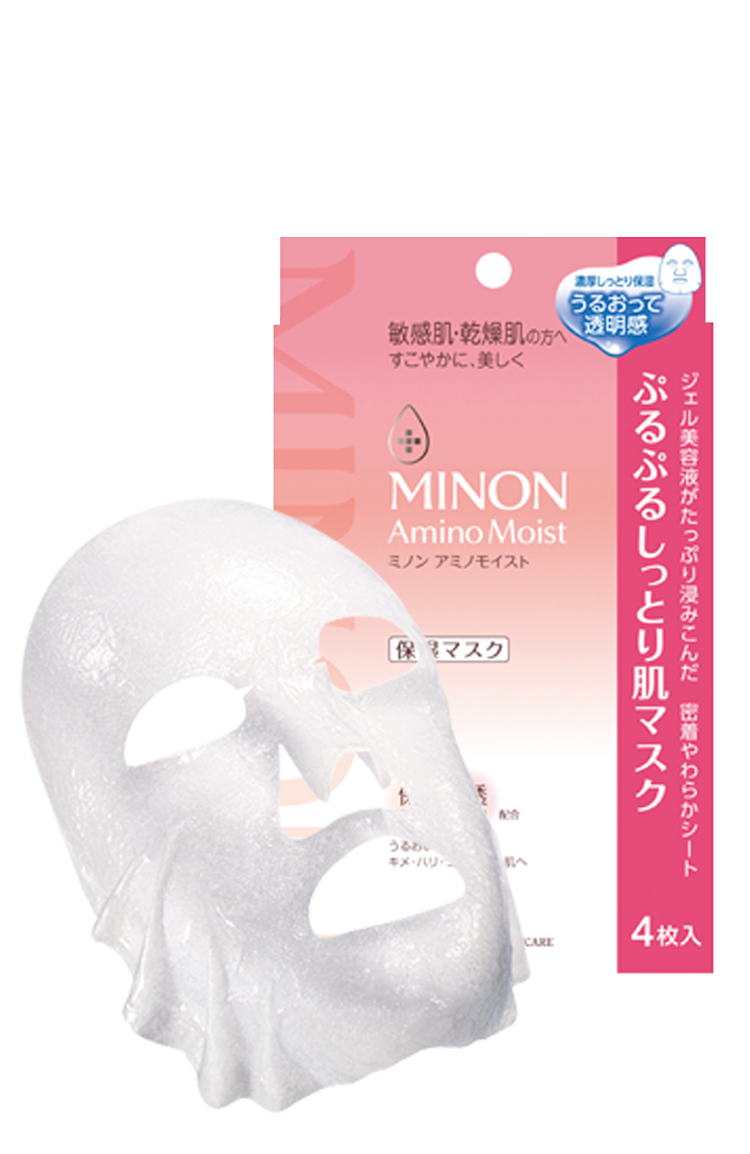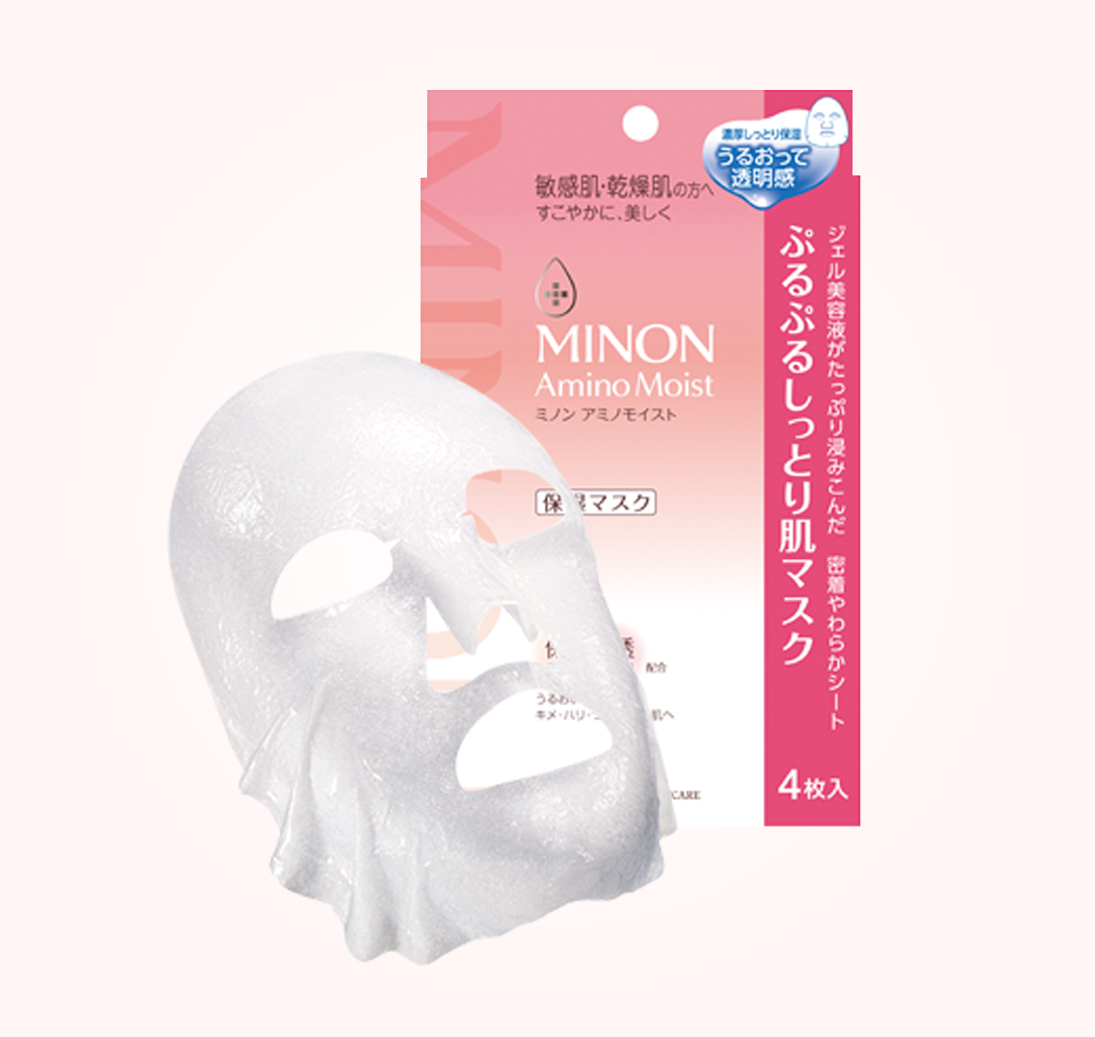 Product Features
Skin so fresh that everyone would want to touch it. Produces moist and clear skin.
Makes fine wrinkles caused by dryness less noticeable (tested and evaluated for its effectiveness).
Supply moisturizing ingredients that help support the skin's barrier function of keratin whose moisture-retaining function is prone to decline.
Bouncy gel beauty lotion infused soft and close-fitting sheet that clings to your skin that does not drip
*The ingredient list is written in English.
22mL × 4sheets
Directions for use
1. After applying lotion on your skin, take out the mask from the package and spread it out.
When removing it from the package, open up both the top and bottom of the folded mask and then unfold the sides.
2. After aligning mask to the area around the eyes, attach mask to the forehead and mouth to match, and then place it on entire face.
3. After 10–15 minutes, take off the mask. Apply the left-over gel essence to soak into the skin with the palm of your hands.
Product Contents

(Image)

Skin Care Tips

During the mask session, if you apply the excess gel from package over on top of the mask blending it into the skin, it will improve the results. Even if the mask does not become completely dry, you do not have to wear it for more than 15 minutes (no difference in effect even if worn for longer). Since the facial care is enough, the extra essence can be used wiping your neck and body gently. You may end your skin care at this point, but please apply your preferred milky lotion and cream afterwards.