Home>
Moist Milky Cleansing
Product LineupA cream-type cleanser that mixes well with one's make-up preference and removes even the most stubborn make-up.

Cleansing Care
Moist Milky CleansingProduct Name:MINON AminoMoist CGaMake-up Remover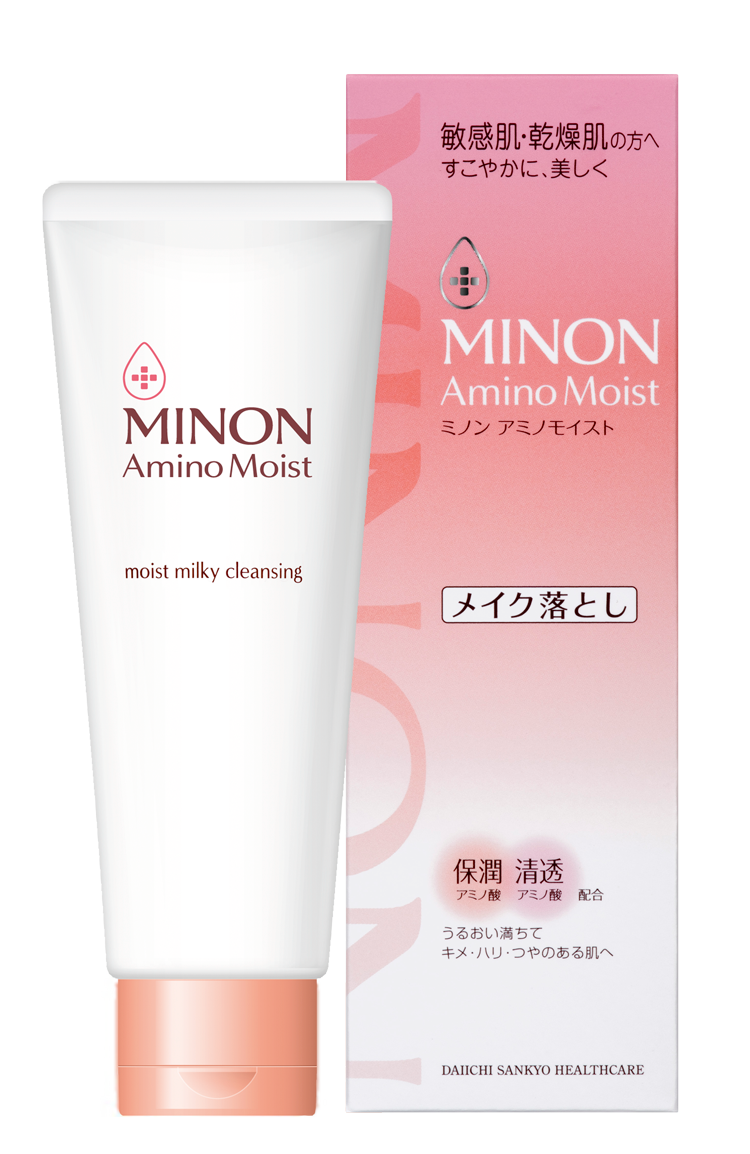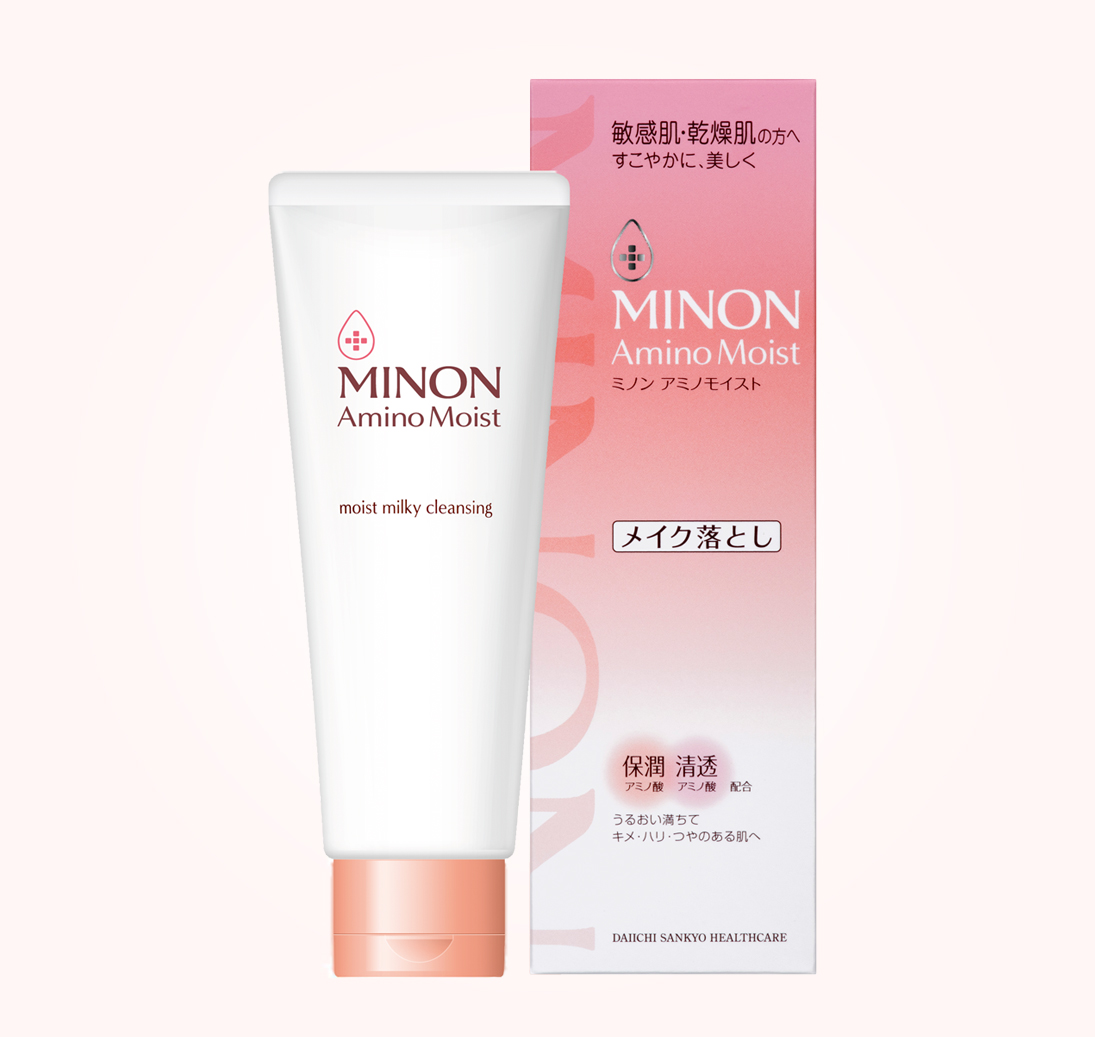 Product Features
Thoroughly removing stubborn make-up and dirt, from pores in the skin and rinses off quick and easy.
Cream-type cleanser that is gentle
on the skin.
Removes dirt by lifting dirt off the surface of skin without placing an unnecessary
burden on it.
Easily removes the most stubborn make-up.
*The ingredient list is written in English.
100g: Amount enough to
last approximately 50 days
Directions for use
1. Without wetting your face, take a suitable amount (a circle of approximately 2cm in diameter) on your dry palm.
2. Gently roll it onto your skin using your palms and blend it in with your make-up.
3. After that, rinse thoroughly with lukewarm water.
* Use facial wash after cleansing.
* This does not constitute an oil-free formula.
Product Contents

Amount to use: Amount that
spreads to a 2cm diameter circle.

Skin Care Tips

This product removes dirt adhered to the surface of the skin by lifting it off and wrapping it as amino acid-based cleansing components slip between the skin and make-up. Since the product is less effective when your skin or hands are wet, please use it on your dry face and palms. Instead of forcefully trying to remove mascara that normally requires hot water, please use the product together with lukewarm water.