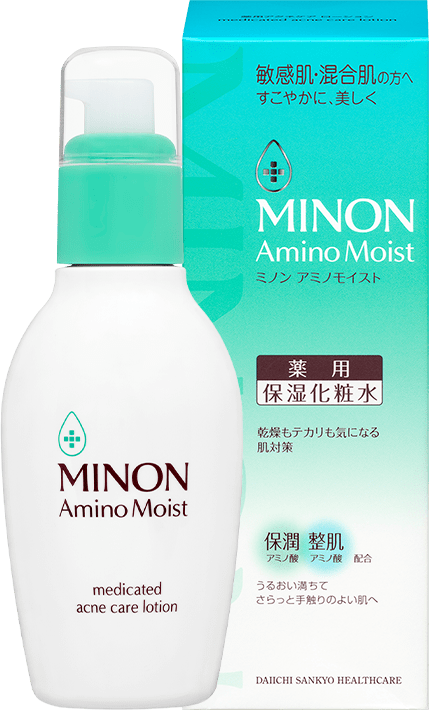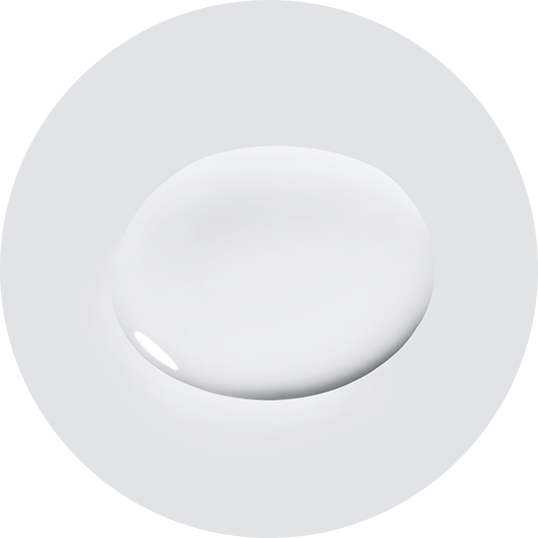 Moisturizing Care
Medicated Acne Care Lotion
Moisturizing Skin Lotion
Quasi-drugs
Product Name: MINON AminoMoist BL
Product volume: 150ml, Amount enough to last approximately 90 days
Refill Volume: 130mL, Amount enough to last approximately 80 days
Suitable for replenishing skin that suffers from both dryness and an oily sheen.
It is fresh like water and full of moisture, making it comfortable to use.
Contains amino acids*1 that protect from rough skin and acne, and effective botanical ingredients*2.
*1 6-AMINOCAPROIC ACID
*2 DIPOTASSIUM GLYCYRRHIZATE
Softening the stratum corneum and bringing about fresh skin.
Active Ingredient
6-AMINOCAPROIC ACID, DIPOTASSIUM GLYCYRRHIZATE

Other Ingredients
WATER, GLYCERIN, BUTYLENE GLYCOL, PROPANEDIOL, METHYL GLUCETH-20, BETAINE, PEG-75, SERINE, PEG-50 HYDROGENATED CASTOR OIL TRIISOSTEARATE, SODIUM CITRATE, PHYTOSTERYL/OCTYLDODECYL LAUROYL GLUTAMATE, ASPARTIC ACID, ARGININE, CITRIC ACID, PEG-60 HYDROGENATED CASTOR OIL, TOCOPHEROL, CETETH-20, ALANINE, PCA ETHYL COCOYL ARGINATE, GLYCINE, SODIUM HYDROXIDE, PCA, THREONINE, VALINE, HISTIDINE, PROLINE, LEUCINE, PENTASODIUM PENTETATE, PRUNUS YEDOENSIS LEAF EXTRACT, ACTINIDIA CHINENSIS (KIWI) FRUIT EXTRACT, POLYQUATERNIUM-61, SODIUM PCA, PHENOXYETHANOL, HYDROGENATED LECITHIN, POLYGLYCERYL-10 LAURATE, SODIUM HYALURONATE
After washing face, put a suitable amount (about 3-5 squirts) into your clean palm.
Gently rub into your entire face.
When using for the first time, push the pump several times until the contents start coming out.
If it is difficult to get the contents out, change the direction of the pump and push several times.
Skin Care Tips
It is designed to be absorbed through your skin just by simply gently blending the lotion using the palms of your hands. There is no reason to rub in more forcefully. Think of it as transferring the warmth of your palm to your entire face. Use the ball of your fingers to rub in the forehead, chin and the sides of your nose, and don't leave any spot uncoated.
If you are using cotton, make sure to apply a lot of lotion. If your skin is sensitive, the cotton fibers may stimulate your skin.