Product LineupBlocks skin from both UV radiation and dryness!

Protection Care
Bright Up Base UVProduct Name: MINON AminoMoist UBUV Make-up Base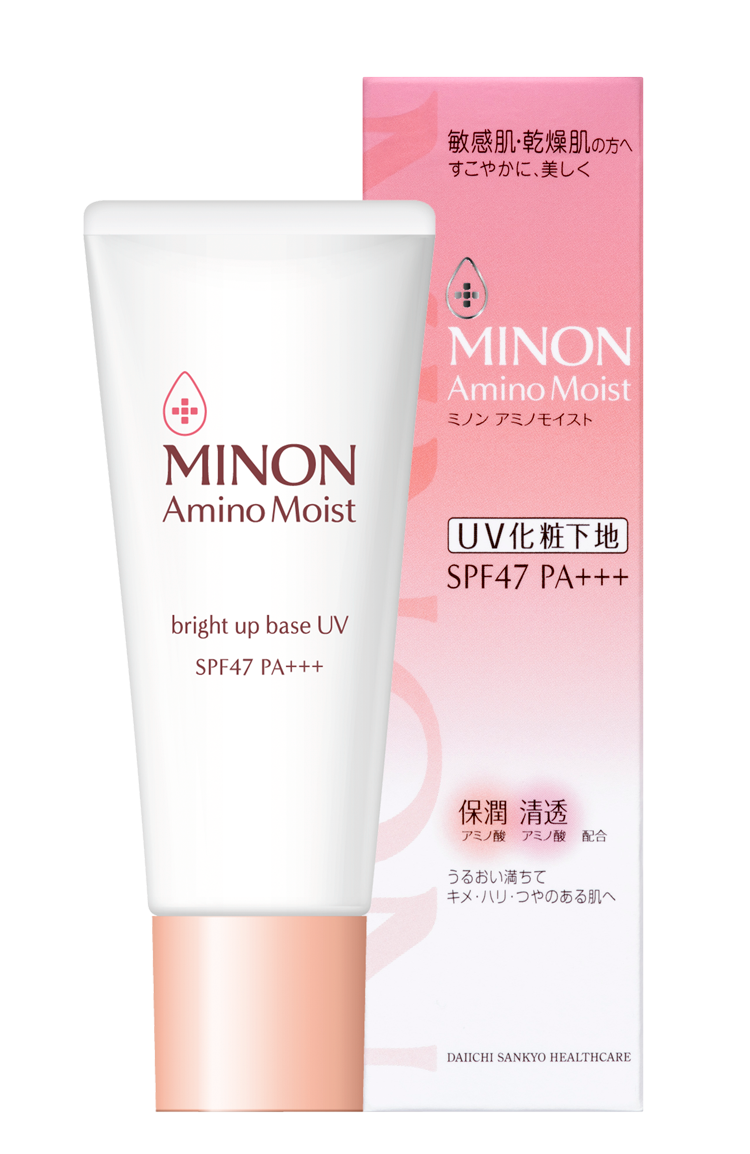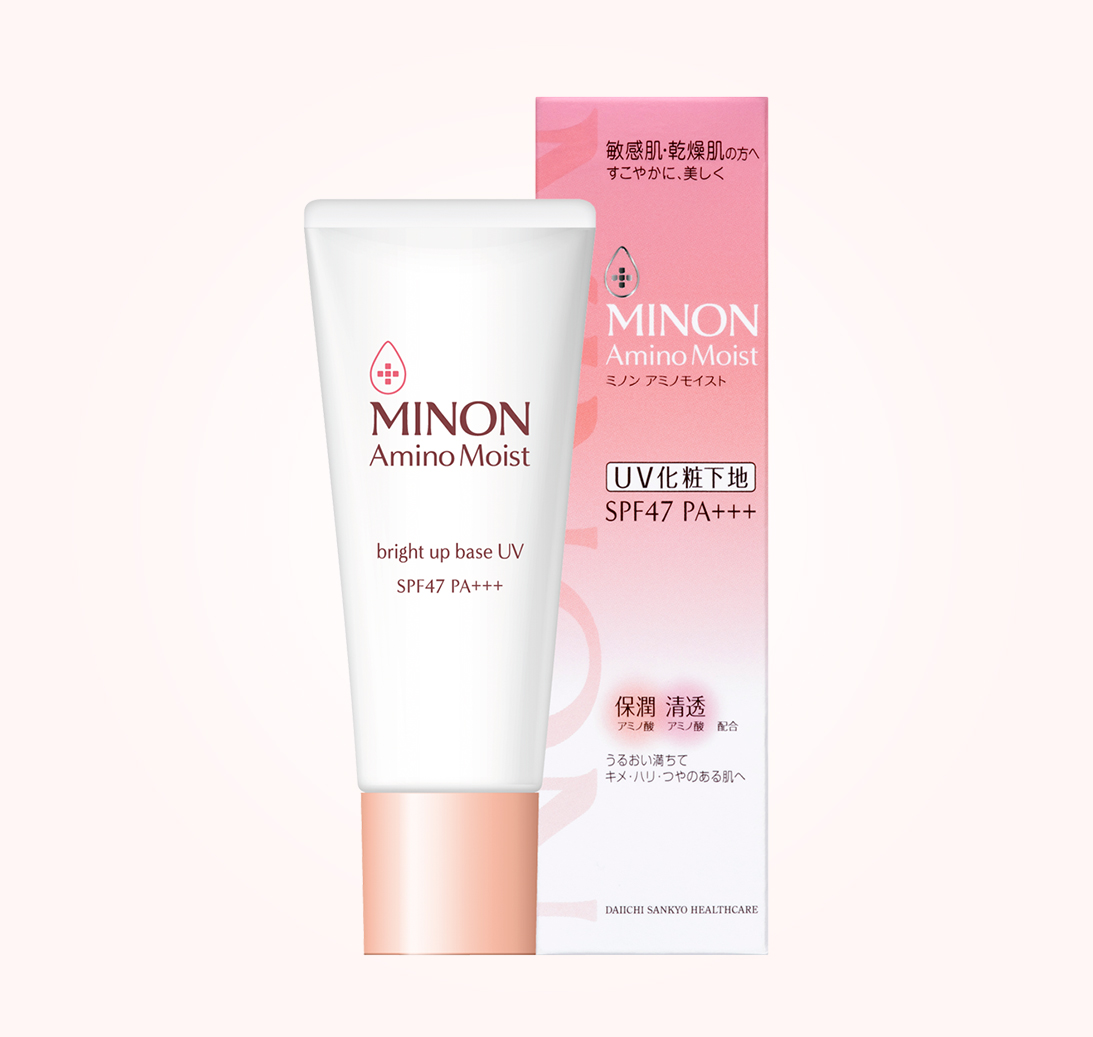 Product Features
A make-up base that protects the skin from ultraviolet (UV) rays and drying. Adjusts skin complexion to its natural brightness.
SPF47 PA+++ is a non-chemical type product that does not contain an UV radiation absorbing agent.
It is easily applied, even to dry and rough skin and prevents drying out by UV rays.
Adjusts one's skin complexion to a beautiful natural brightness. Does not use artificial coloring.
*The ingredient list is written in English.
25g: Amount enough to last
approximately 50days
Directions for use
1. After applying one's moisturizing care in the morning, use after the moisture and oil has been rubbed in well.
2. Take a suitable amount (about the size of a pearl) onto a clean finger and apply it to five places: the forehead, both cheeks, the tip of the nose, and the chin.
3. Gently spread evenly over the entire face.
*Use make-up remover
Product Contents

Amount to use: about the size of a pearl

Skin Care Tips

We recommend applying a layer of foundation in order to prevent the bare skin from coming into direct contact with external stimuli such as pollen and dust, as well as to block ultraviolet (UV) rays. However, there are people who struggle with the situation of not being able to apply foundation well due to dry skin, or that their make-up is easily ruined, or some people feel that there is a lack of skin care products for people with sensitive skin. In these cases, we recommend using "Bright Up Base UV" which is effective at protecting the skin from external stimuli such as UV rays and dryness.