Product LineupFine mist wraps moisture around the skin softly,
forming a moist veil.

Moisturizing Care
Amino-Full ShowerProduct Name: MINON AminoMoist ASaMist-Type Lotion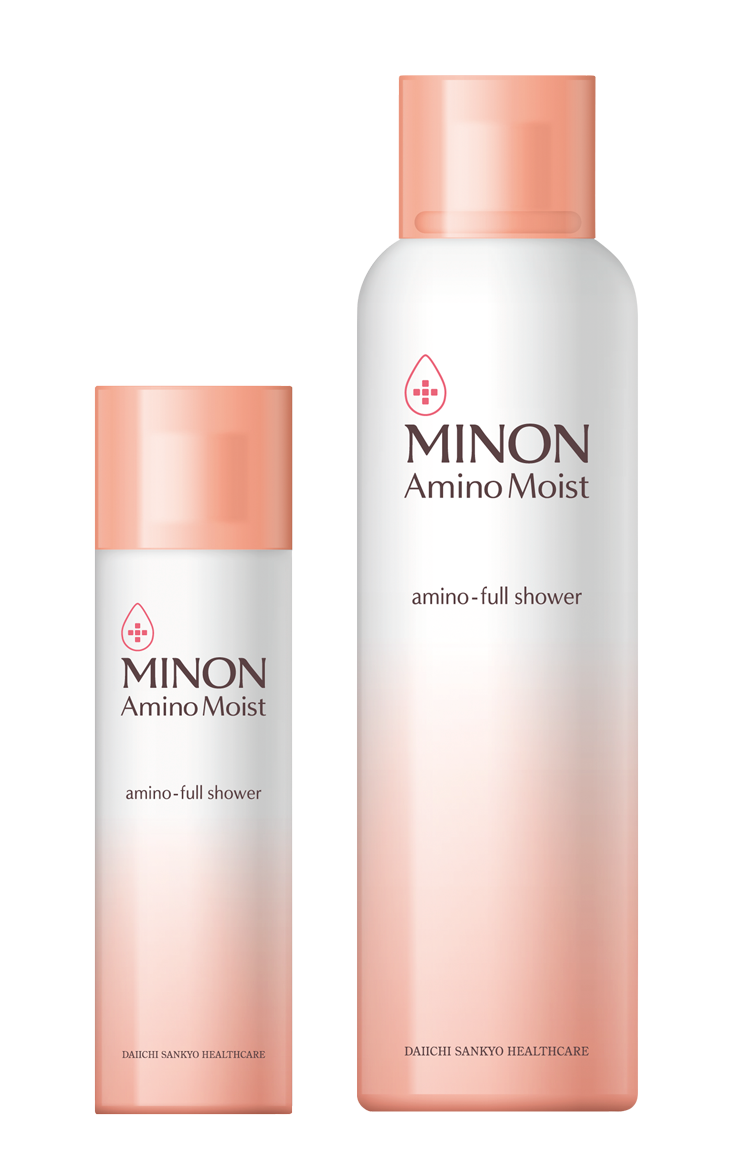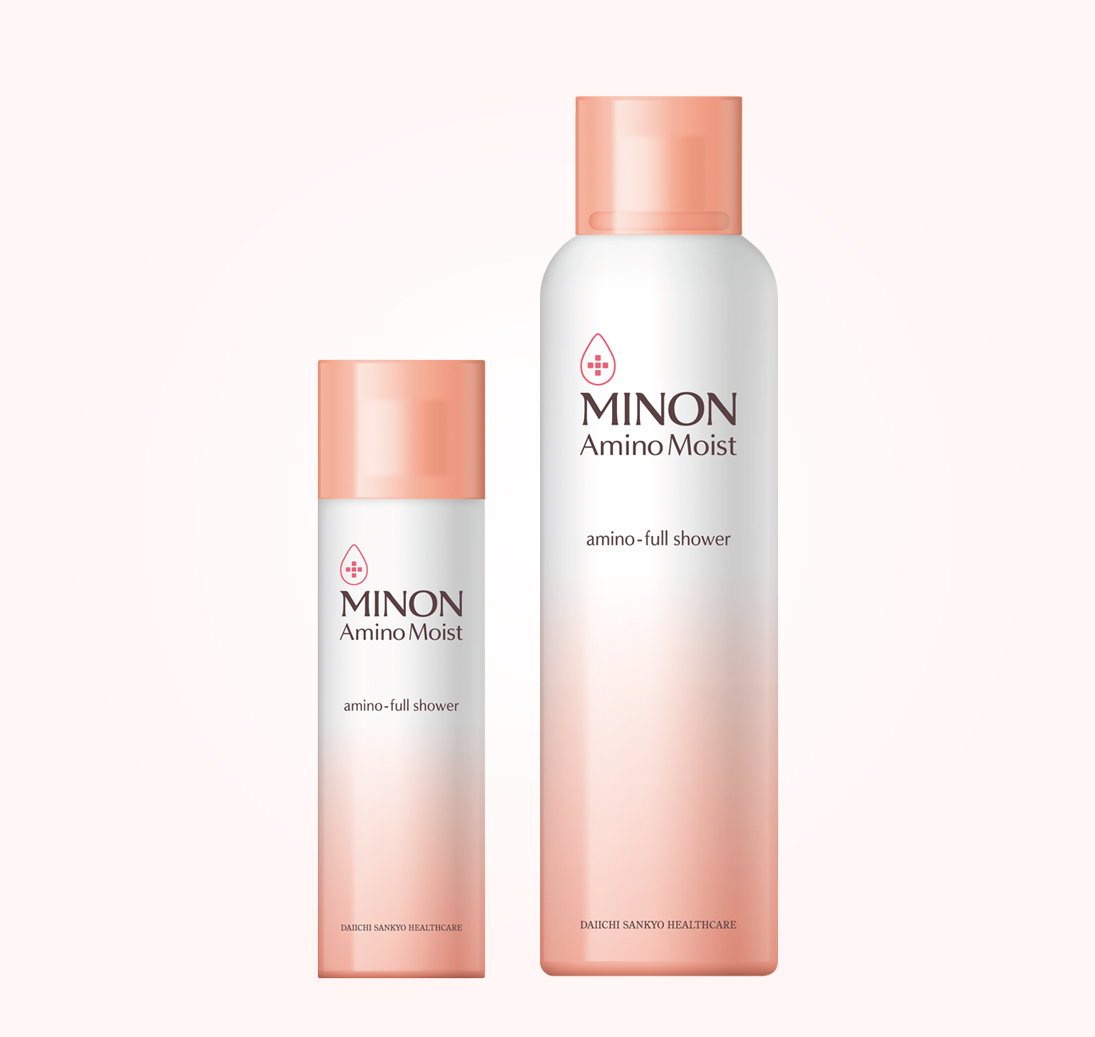 Product Features
A mist-type lotion that can be used for daytime moisturizing which can be applied over make-up.
Since the moisturizing ingredients are blended together, even if it is a mist-type, it can be absorbed uniformly.
Because it is a super-fine mist that spreads as if it is wrapping your face, your make-up won't get ruined.
Using this product before the application of lotion or moisturizing mask, prepares your skin for the products to be used afterward to work better and seep into them.*
* Into stratum corneum.
*The ingredient list is written in English.
Whenever you become concerned
about your skin 50g/150g
Directions for use
Spray in a circular motion, onto skin from a distance of about 20cm.
*Please do not shake the container or spray the contents downwards. The fog may become unstable and the product may not be usable until the end.
Product Contents

Image of product usage

Skin Care Tips

Even if you feel that your skin is oily, the excessive sebum may be coming out due to the excessive drying of the skin. After spraying Amino-Full Shower and try retouching your make-up after using tissue to wipe around your face first, the hold of your foundation make-up will change and it will last longer. In addition, this product is recommended for use as a "temporary connecting moisturizing" agent immediately after taking a bath, since the softening of skin supported by this product, improves permeability.
* Into stratum corneum.